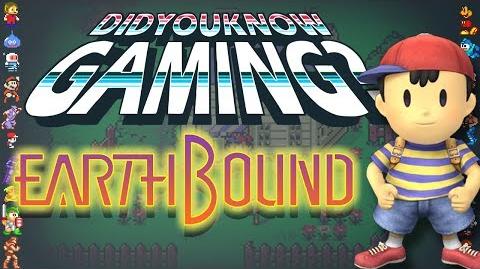 "Earthbound" is a video in Did You Know Gaming? video series. The video was published on March 1st, 2014. The episode is 6 minutes and 57 seconds long.
Part 2 ->
Description
Edit
"Subscribe for more gaming trivia! http://bit.ly/DYKG_Subscribe"
Chuggaaconroy reports on facts on Mother/Earthbound Series.
Ad blocker interference detected!
Wikia is a free-to-use site that makes money from advertising. We have a modified experience for viewers using ad blockers

Wikia is not accessible if you've made further modifications. Remove the custom ad blocker rule(s) and the page will load as expected.