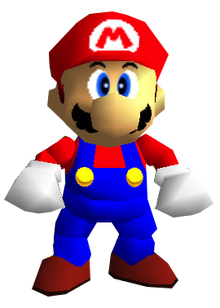 "Well done, that was a vewy good telepor' there!"
―ElectricalBeast
ElectricalBeast
, first name
Adam,
last name
Smith
, is a British Let's Player. ElectricalBeast is known primarily for
his 60-Part Super Mario 64 Let's Play
and his thick Nottingham accent.
Pokémon FireRed Edit
Adam was referenced in Pokémon FireRed - Part 33, during Emile's infamous battle against Moltres. Emile states that Adam's voice is among the most epic in history: "my voice is fifth only to Freddie Mercury, Billy Mays, the guy who sang the original Pokémon theme and ElectricalBeast..."