Not to be confused with Proton Juan, the alter-ego of Proton Jon.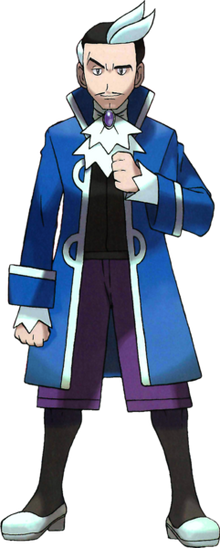 Juan is the Gym Leader of the Sootopolis City Gym. He specializes in Water-Type Pokémon.
Pokémon Emerald Edit
Juan battled and lost to Emile in Episode 51.
Pokémon Team
Edit
Luvdisc (Lvl. 41)
Wiscash (Lvl. 41)
Sealeo (Lvl 43)
Crawdaunt (Lvl. 43)
Kingdra (Lvl. 46)
Wallace is the second 8th Gym Leader who's strongest Pokémon is a Kingdra, the first being Clair.
Ad blocker interference detected!
Wikia is a free-to-use site that makes money from advertising. We have a modified experience for viewers using ad blockers

Wikia is not accessible if you've made further modifications. Remove the custom ad blocker rule(s) and the page will load as expected.