"Crashing and Burning" is the 30th episode of Chuggaaconroy's Let's Play of Pokémon Platinum.
Description
Edit
"We have our fifth Gym battle and are a terrible friend to Barry because it's time for multi-player!"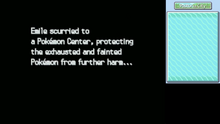 Chuggaaconroy
battles
Crasher Wake
, the fifth
Gym Leader
of
Sinnoh
. Wake defeats Chugga with only his Gyarados fainting. Chugga then defeats Wake in their rematch. Chugga and Wake then encounter
Barry
, who tells them about a
Team Galactic Grunt
threatening that he has a bomb. Emile then does multi-player stuff with
ShadyPenguinn
, and defeats him in battle with just
Bodhi
.
None
Pokémon Encountered
Edit
Major Battles
Edit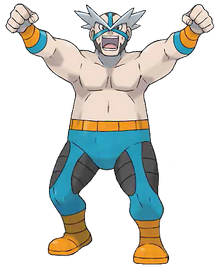 Emile vs. Crasher Wake (Attempt #1)
Edit
Emile's Team
Edit
Crasher Wake's Team
Edit
Gyarados (Lvl. 33)
Floatzel (Lvl. 37)
Quagsire (Lvl. 34) (Not Used)
Winner: Crasher Wake (2 Pokémon Remaining, 1 Pokémon Fainted)
Loser: Emile (0 Pokémon Remaining, 6 Pokémon Fainted)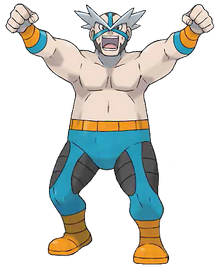 Emile vs. Crasher Wake (Attempt #2)
Edit
Emile's Team
Edit
Crasher Wake's Team
Edit
Gyarados (Lvl. 33)
Floatzel (Lvl. 37)
Quagsire (Lvl. 34)
Winner: Emile (3 Pokémon Remaining, 3 Pokémon Fainted)
Loser: Crasher Wake (0 Pokémon Remaining, 3 Pokémon Fainted)
Emile vs. Shady
Edit
Emile's Team
Edit
Shady's Team
Edit
Frisco/Luxray (Lvl. 35)
Felicia/Houndoom (Lvl. 30)
Steph/Meditite (Lvl. 34)
Defiant/Prinplup (Lvl. 31)
Winner: Emile (4 Pokémon Remaining, 0 Pokémon Fainted)
Loser: Shady (0 Pokémon Remaining, 4 Pokémon Fainted)