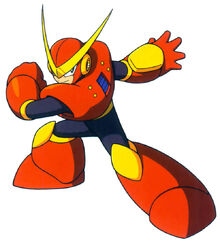 Quick Man is a boss encountered in Mega Man 2, and the fifth and final boss battled on-screen in Emile's April Fools LP of it.
Mega Man 2 Edit
Quick Man first fully appeared when he fought Mega Man and was was brutally defeated.
Quick Man is the final boss faced in Emile's LP of Mega Man 2.
Ad blocker interference detected!
Wikia is a free-to-use site that makes money from advertising. We have a modified experience for viewers using ad blockers

Wikia is not accessible if you've made further modifications. Remove the custom ad blocker rule(s) and the page will load as expected.