TheRunawayGuys, often abbreviated as TRG, is a collab LP channel starring Chuggaaconroy, NintendoCapriSun, and ProtonJonSA. The channel has done over twenty collaborative LPs, or collabs, beginning with Mario Party.
Main Members
Edit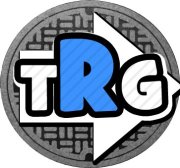 Main Collabs
Edit
Side Collabs
Edit
Tournaments
Edit
It has been said that there has been a Super Smash Bros. Melee Tournament, but it has not been uploaded to YouTube. The results are unknown.
Ad blocker interference detected!
Wikia is a free-to-use site that makes money from advertising. We have a modified experience for viewers using ad blockers

Wikia is not accessible if you've made further modifications. Remove the custom ad blocker rule(s) and the page will load as expected.